Planet Protector Academy Programs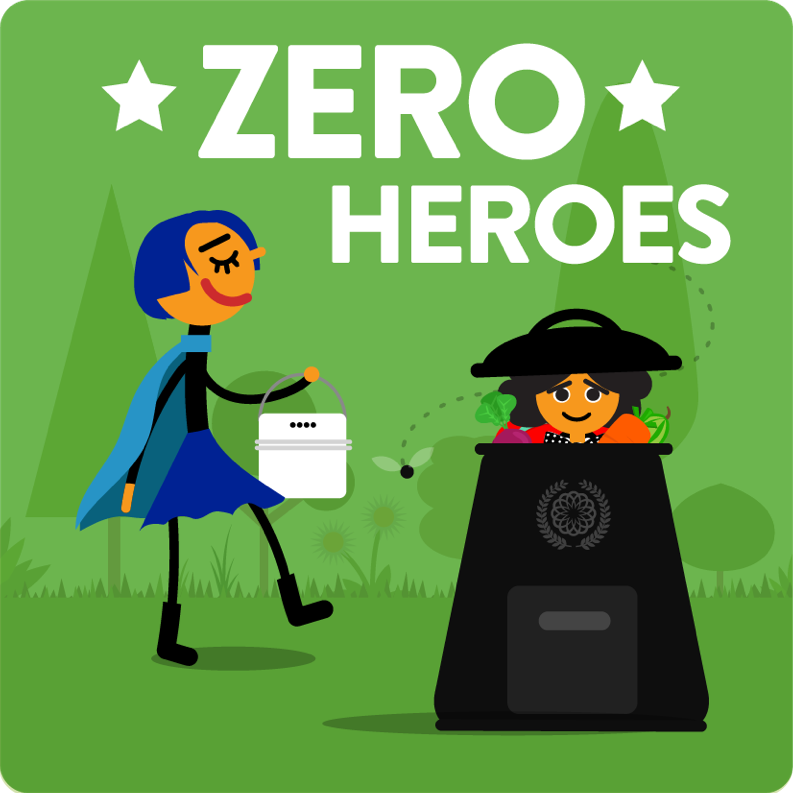 WASTE REDUCTION
Zero Heroes inspires zero waste superheroes to explore our garbage predicament and change their families' waste habits!
6 one hour weekly modules in the classroom combined with at-home superhero missions cover a range of waste reduction topics, including:

Operation Garbage Watch (intro)

Operation Love Food, Hate Waste (food waste)
Operation Food Scraps (organics recycling)

Operation Waste-Free Lunch
Operation Buy Smart (sustainable consumption)

Operation Green Cycle (design thinking)
Real-world Impact
Kids are leading measurable change in their families, with 63% of families wasting less food, 69% of kids' lunches creating less garbage and 71% of families recycling more food scraps!
Indigenous Perspectives on Waste
Each week, our young Cree superhero highlights Indigenous-led environmental projects around the world, showing how Indigenous cultural practices and wisdom hold solutions for our world's waste issues. Created in consultation and collaboration with Indigenous artists, elders and culture keepers. Learn more about the collaboration.
Supporting Curriculum
We've designed the program to be lots of fun, but it also supports learning outcomes for students in arts, science, language and social studies. Curriculum links are currently available for:
Want to help us develop curriculum links in your school system? Contact Us!