How It Works

4-6 weekly pre-planned modules, at your own pace

Led by a website projected at the front of the class

Students do fun and engaging activities for points
Module at-a-glance
(approx.60-75mins)
10 Minute Prep
Video-Led
Team Activities
Game Shows
Music
Missions
Supports 21st Century Learning
Interdisciplinary approach
supports arts, language, science and social studies standards for Grades 3-5
Facilitates 4C's
communication, critical thinking, collaboration and creativity
Connects Learning to the real world
through fun at-home missions
Easy to use and 97% of teachers recommend!

Engages and meets
diverse learning needs

Supports
curriculum standards


Helps bring tech
into the classroom

Inspires real change
beyond the classroom
Praise From Teachers
"My kids were very enthusiastic, engaged and excited! They became leaders and definitely made a difference."

Tammi Remsburg, Concord, NC

"Just press play and it runs itself. It's literally plug and play. You get to ride along with the class and it's so much fun!"

Shane Hipwell, Abbotsford, BC

"Grab(s) kids by their heartstrings and stirs them up in the best possible way. Authentic learning to navigate and prosper in the world."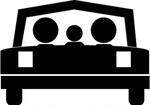 50%+ of families
driving and idling less

70%+ of families saving
energy at home

60% of families
making less garbage

Kids lead change
in their families

Tracks behaviour
change data

Easy to scale
Promotes action on the SDGs
It's hard to believe how much DreamRider engages kids if you haven't seen it for yourself. It's unlike anything I've ever seen.
I can honestly say this is the best environmental educational program I have ever seen, and we get the metrics we need!
A great way to have an effect on the real world, which we don't often find.