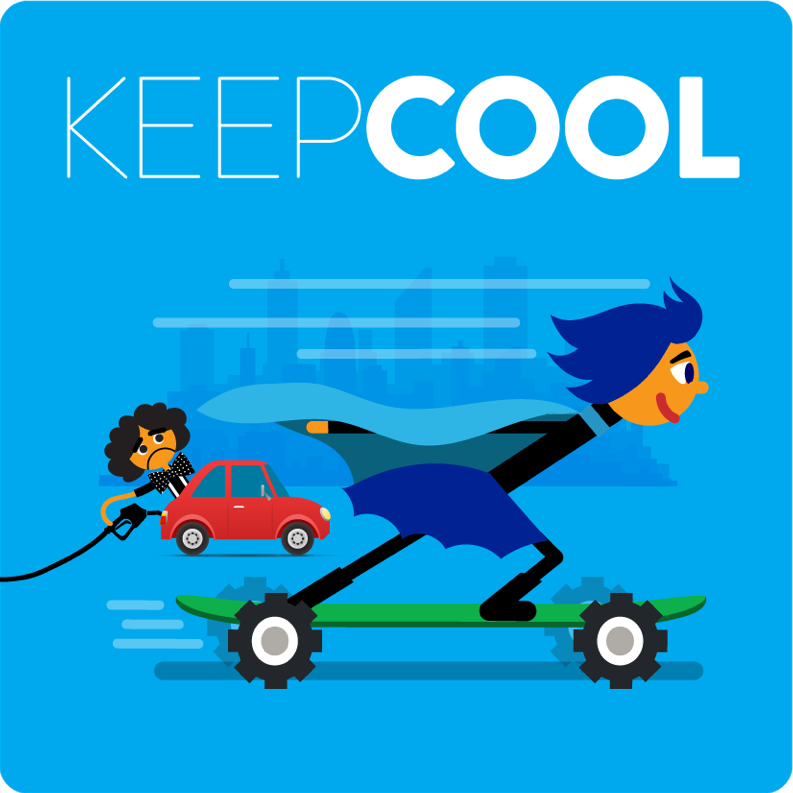 A MISSION FOR CLIMATE, ENERGY & TRANSPORTATION
Keep Cool inspires kids to become climate action superheroes and change their families' energy and transportation habits!
6 weekly modules about an hour each in the classroom combined with at-home superhero missions cover a range of climate action topics, including:

The Climate Conundrum (intro)

Operation Darkroom (energy)
Operation Shower Power (energy & heat)

Operation Keep Car Cool (green driving)

Operation Go Car Free (active transportation)

Real-world Impact
Kids are leading measurable change in their families, with over 50% of families reporting driving and idling less, and over 70% saving energy at home.
Supporting Curriculum
We've designed the program to be lots of fun, but it also supports learning outcomes for students in arts, science, language and social studies. Curriculum links are currently available for:
Want to help us develop curriculum links in your school system? Contact Us!
Also available en francais!
Thanks to the kind support of the BC Francophone Affairs Program, we have developed a French version of the program, Restez Cool, that can be used in French Immersion and francophone schools. Learn more.
Curriculum links for Restez Cool are now available for British Columbia, with other provinces coming soon!